What is the Hillsborough County Bar Association (HCBA) Lawyer Referral & Information Service (LRIS)?
The Hillsborough County Bar Association's Lawyer Referral & Information Service is a public service provided by the Hillsborough County Bar Association. If you have a legal problem, or think you might need a lawyer, we can refer you to an attorney who specializes in the area of the law related to your specific situation. Our program is certified by the American Bar Association and The Florida Bar, and our attorneys are carefully vetted to ensure you receive the best possible service. Plus, we have been trusted by the public in the Tampa Bay area for more than 40 years to make qualified legal referrals.
To view the LRIS Facebook page, click here.

How do I request a referral?
Call (813) 221-7780 or request a lawyer online. Se habla Espanol. We are available Monday - Friday, 9:00 a.m. to 4:30 p.m. to take your call. Explain your legal issue with one of our referral counselors, or submit information using the online form anytime. Then we will connect you to a screened HCBA lawyer.
How much will I have to pay?
Our attorneys provide a 30-minute consultation for $35. Also, the consultation fee is waived for certain types of cases, such as personal injury, medical malpractice, Social Security disability, and those involving active-duty military personnel.
What areas of the law do your attorneys practice?
The HCBA's Lawyer Referral & Information Services has attorneys who practice in many different areas of the law. If you don't know what type of law your situation falls under, call us and explain your situation and we can try and point you in the right direction.
What happens after I receive the referral?
You will need to contact the lawyer to schedule an initial consultation.
What if I can't afford to pay to hire an attorney?
If you live in the Tampa Bay area and cannot afford an attorney, please visit Bay Area Legal Services' website (www.bals.org), or call (813) 232-1343, or toll-free at (800) 625-2257. Counselors can explain what types of cases they are able to handle. The assistance they provide is income-based. Please contact Bay Area Legal Services for more information.
I spoke to an attorney you referred me to, but they were unable to help. Now what should I do?
Please feel free to call us back, and we will gladly refer you to another attorney at no charge. However, be advised that there are no refunds, and we don't provide a list of attorneys.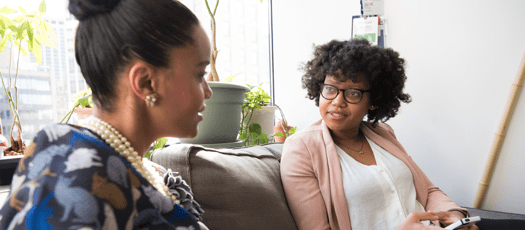 $35 for a 30-minute consultation from a qualified, local lawyer. Non-refundable.
Request consultation
Or call us! We're here to help.
Monday - Friday
9:00 a.m. - 4:00 p.m.